Chanda Goel is a clinical psychologist and has experience working with teens and adults in a variety of clinical settings including; public mental health, private hospitals, community settings and private practice.
Chanda likes to work with her clients to achieve a meaningful life consistent with their values. She adopts a client-centred approach and strongly believes in working collaboratively with her clients to achieve their therapeutic goals in a supportive and non-judgement environment.
Chanda has a special interest in working with clients who experience mood and anxiety disorders, trauma, grief, chronic illness, stress management, relationship issues, emotional regulation difficulties and self-esteem issues. She utilises several therapeutic approaches including Cognitive Behavioural Therapy (CBT), Acceptance and Commitment Therapy (ACT), Eye Movement Desensitization and Reprocessing (EMDR), Dialectical Behaviour Therapy (DBT) and Schema Therapy.
Chanda is available for appointments from Monday to Thursday (tele health and face to face sessions).
Yogita is a registered psychologist with the Australian Health Practitioner Regulation Agency (AHPRA). Yogita has 12 years of experience and is committed to helping people improve their overall well-being.
Yogita has acquired her professional experience working in various settings such as government, schools, community agency and private practice. Yogita has worked with  people from various age groups ranging from young adults, adults to older adults. Yogita provides her services in a culturally sensitive manner.
Yogita likes to work collaboratively with individuals and help them identify their own goals to create more meaningful lives for themselves. Yogita provides support in a  respectful and non-judgmental manner and encourages clients to use their own strengths and values as personal resources. 
Yogita draws from a range of evidence-based interventions such as Cognitive Behavioural Therapy (CBT), Dialectical Behaviour Therapy (DBT), Acceptance and Commitment Therapy (ACT) to help individuals identify and change any self-defeating  thinking and behavioural patterns. Yogita also uses Mindfulness and Self Compassion as tools to enable individuals cultivate a warm and gentle self-awareness  when they undergo life challenges.
Yogita can help with: Depression, Anxiety, Stress, Trauma, Grief and Loss, Adjustment/ Life transitions, Emotional Regulation, Self-Esteem, Relationship issues, including separation, Domestic Violence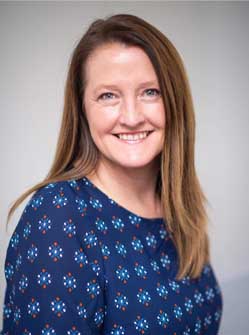 Wendy Gadsby is a certified hypnotherapist and NLP Master Practitioner with over a decade of experience in helping people to get back to their natural states of thriving and growing and getting the most out of life.
Wendy offers simple, proven and effective strategies in helping her clients Quit Smoking, deal with Anxiety, Stress and PTSD, lose weight and feel better in many areas of life.
Rather than offering shortcut solutions that don't address the real issues at hand, Wendy focuses on helping you make the mind set changes necessary for lasting results.
Every session is tailored to your individual needs.
To get in touch and organise a no obligation initial chat call 1800 760 249 to discuss whether making positive changes and working with Wendy is right for you.
Find out more at : https://makechanges.com.au/